If you have attended more than 60% of the live webinar, you can download a Certificate of Attendance from this site.
To download your certificate, first login.
Then go to the About Us Menu, and down to the Member Profile page: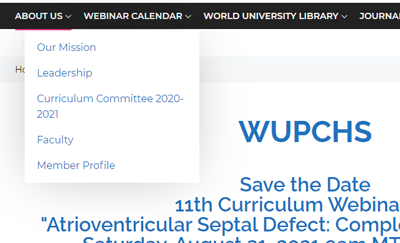 On the member profile page, click on the "View Activity History":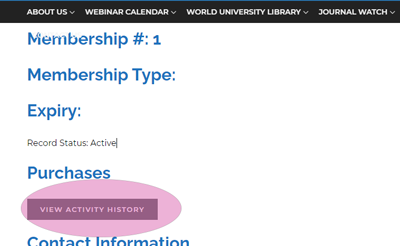 You can either download a PDF receipt of your registration, or the certificate of attendance if you were in the zoom meeting for more than 60% of the webinar: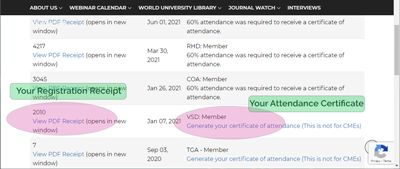 These are not CME credits. You will receive instructions on how to claim your medical education credits from the University of Alabama at Birmingham by email within 4 weeks after the webinar you attended.